Rural Self Employment Training Institutes(RSETIs) are the organizations that function to find solutions for the unemployment of the rural youth by extending them skill training and thereby equipping them to find self employment and make entrepreneurship development possible. Smt. P.I Sreevidya IAS, Executive Director, Kudumbashree launched the Annual Report 2020-21 of the RSETIs in Kerala at Kudumbashree State Mission, Thiruvananthapuram on 20 September 2021.

The  RSETIs under the Ministry of Rural Development (MoRD) function associating with the State Rural Livelihood Missions in the respective states. The LEAD Banks in each district are entrusted with the functioning of the RSETIs. In Kerala, RSETIs function associating with Kudumbashree, the implementing agency of National Rural Livelihood Mission.  Every RSETIs implement more than 56 skill training programmes in Kerala. They have well equipped training centres for the same.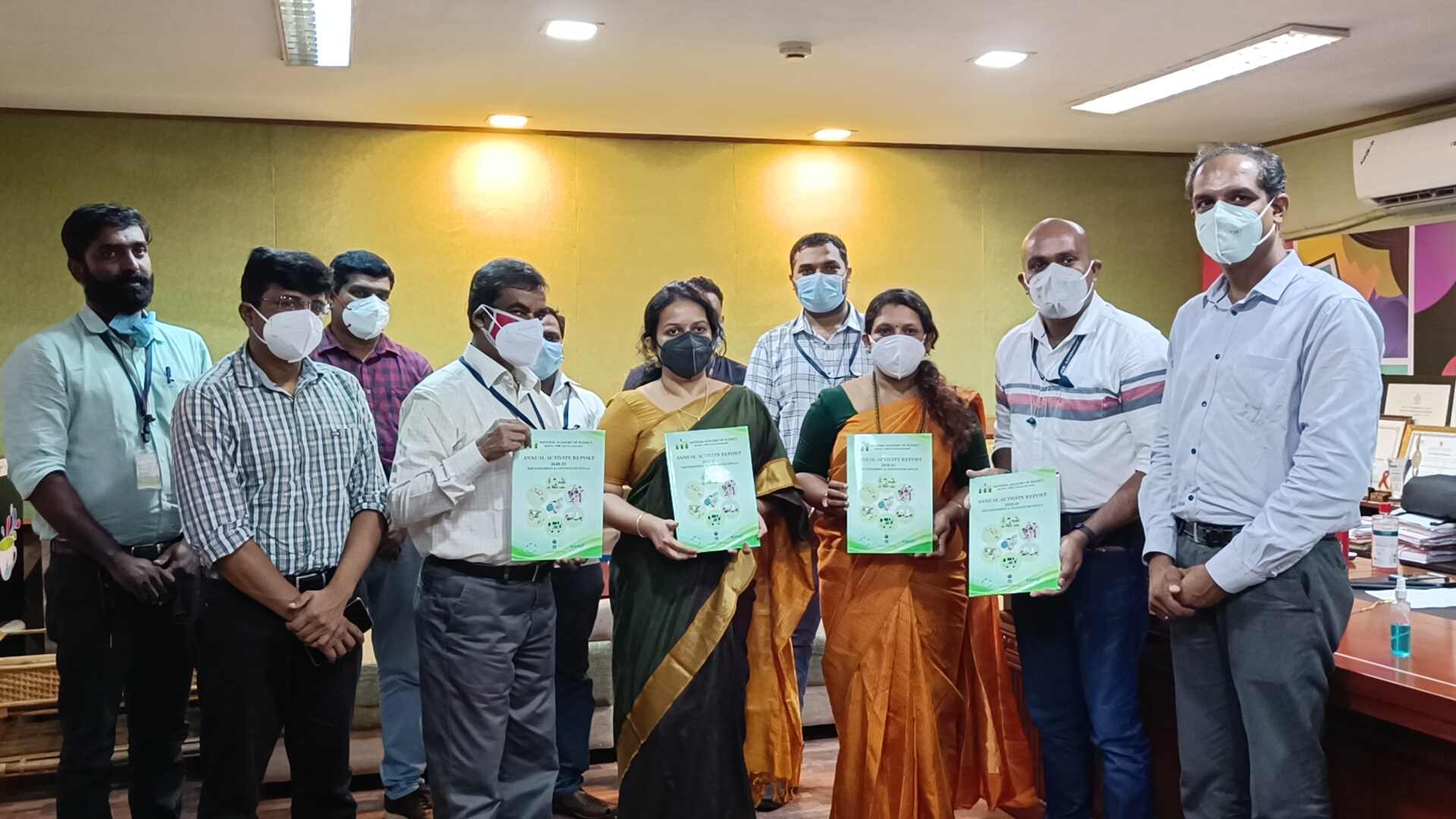 Ms. Saritha R, Assistant Controller, National Academy of RUDSETI, Kerala, Mr. Jayaprakash KR, State Director, RSETI, Mr. Prem Jeevan, Director, Indian Overseas Bank, Mr. S. Jahamgeer, Programme Officer, Mr. Shibu N.P, Mr. Bipin Jose, Mr. Das Vincent. Mr. T Leopole, Mr. K.R Jayan, Mr. G. Sreeraj, Programme Managers, Kudumbashree were also  present on the occasion.
Content highlight
Annual Report 2020-21 of Kerala RSETIs (Rural Self Employment Training Institute) launched