Sales of Rs 3.98 crores were recorded through the Vishu Markets of Kudumbashree organized across the state.  Ernakulam district came first by making a sales of Rs 63 lakhs, Whereas Kasaragod district and Thrissur district came in the second and third places by making sales of Rs 41 lakhs and Rs 40 lakhs respectively. The products of Kudumbashree entrepreneurs and Kudumbashree Joint Liability Groups (JLGs) were brought under one roof through the Vishu Markets of Kudumbashree. 
A total of 956 Vishu Markets were organized across the state for a minimum of three days from 10 April 2022 to the Vishu Day, 15 April 2022. The flour, curry powders, chips etc produced by 
15,889 enterprises and different kinds of vegetables produced by the 
14,358 JLGs were arranged through the Vishu Markets. 
Ernakulam district organized the maximum number of Vishu Markets. They were able to organize 101 Vishu Markets.  In addition to the CDS level Vishu Markets, Ernakulam, Kasaragod and Kottayam districts had organized District Level Vishu Markets as well.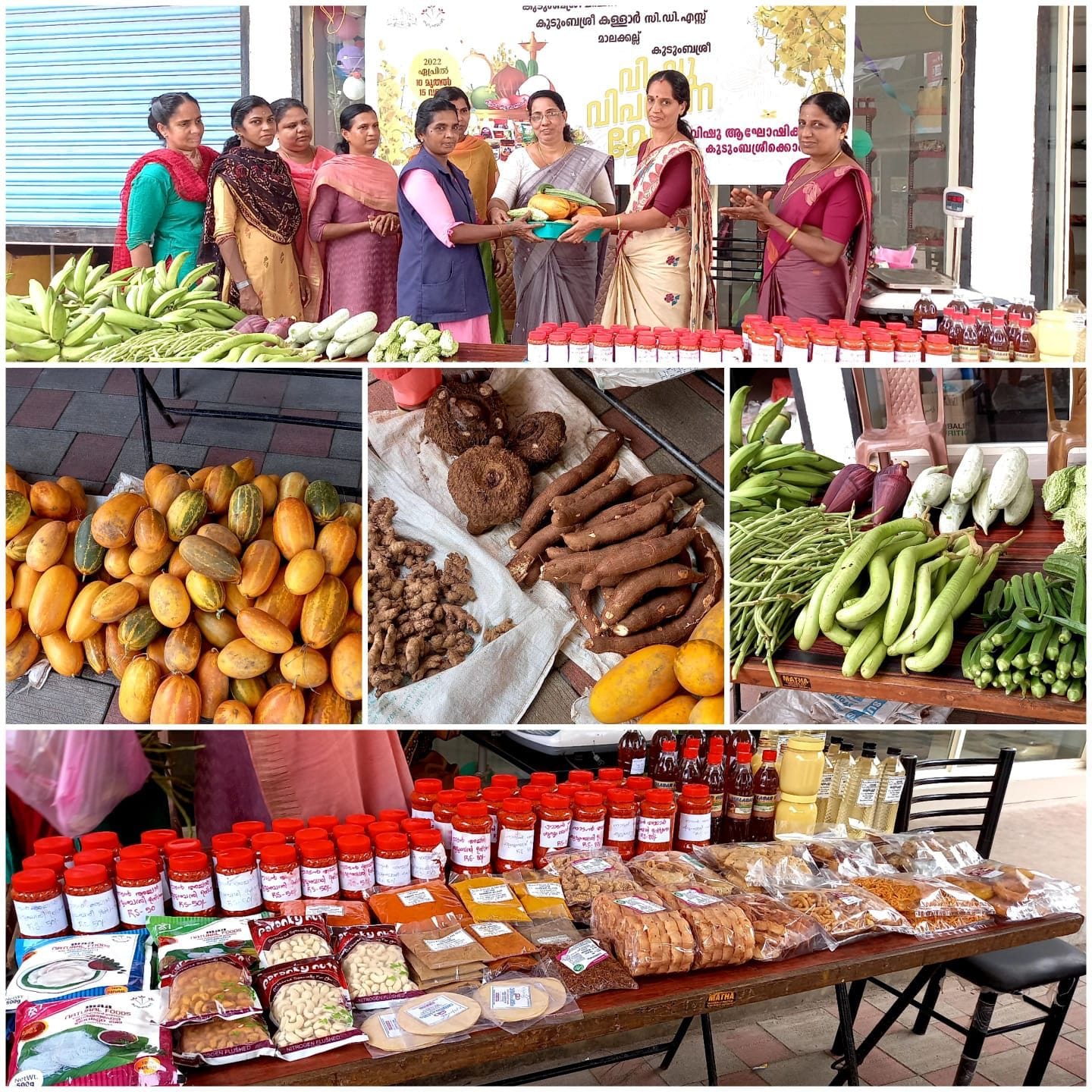 Content highlight
Sales of Rs 3.98 crores recorded through Vishu Markets of Kudumbashreeen