Kudumbashree's 'Nalkam Oru Pusthakam Pallikoodathilekk' (Donate a book to School) Campaign has been started . The campaign aims at donating one book from every NHGs to the libraries of the nearby public schools and thereby make an opportunity for the intellectual growth of the younger generation. 
The campaign is being organized as part of the Reading Week Observance started on 19 June 2022. The NHGs may jointly buy/ collect a book and donate to the nearby public school. They can donate more than one book as part of this campaign. 
These activities are also carried out in various offices of Kudumbashree.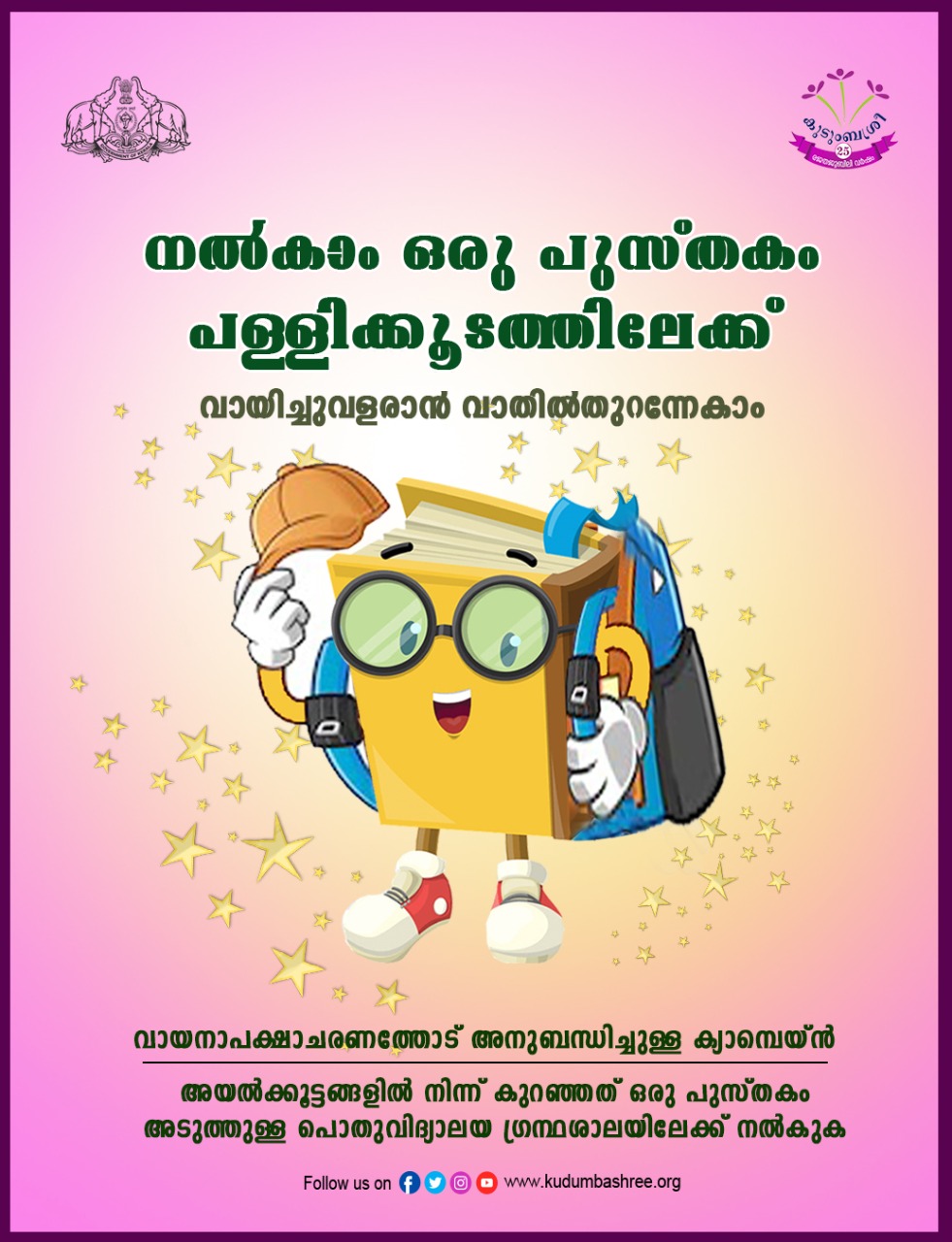 Content highlight
nalkam oru pusthakam pallikkoodathilekku campaign en