Kudumbashree launched 'Onam Utsav' Online Trade Fair  to extend maximum support to Kudumbashree micro entrepreneurs and farming group members (JLG) to make maximum out of the onam market. The campaign was launched by Shri. M.V Govindan Master, Minister, Local Self Government Department, Government of Kerala at Vyloppilli Samskrithi Bhavan, Thiruvananthapuram on 18 August 2021. Smt. P.I Sreevidya IAS, Executive Director, Kudumbashree, presided over the function. Amidst the crisis of covid-19', Onam Utsav', the online trade fair is being conducted  through www.kudumbashreebazaar.com, the e-commerce portal of Kudumbashree during 18-31 August 2021.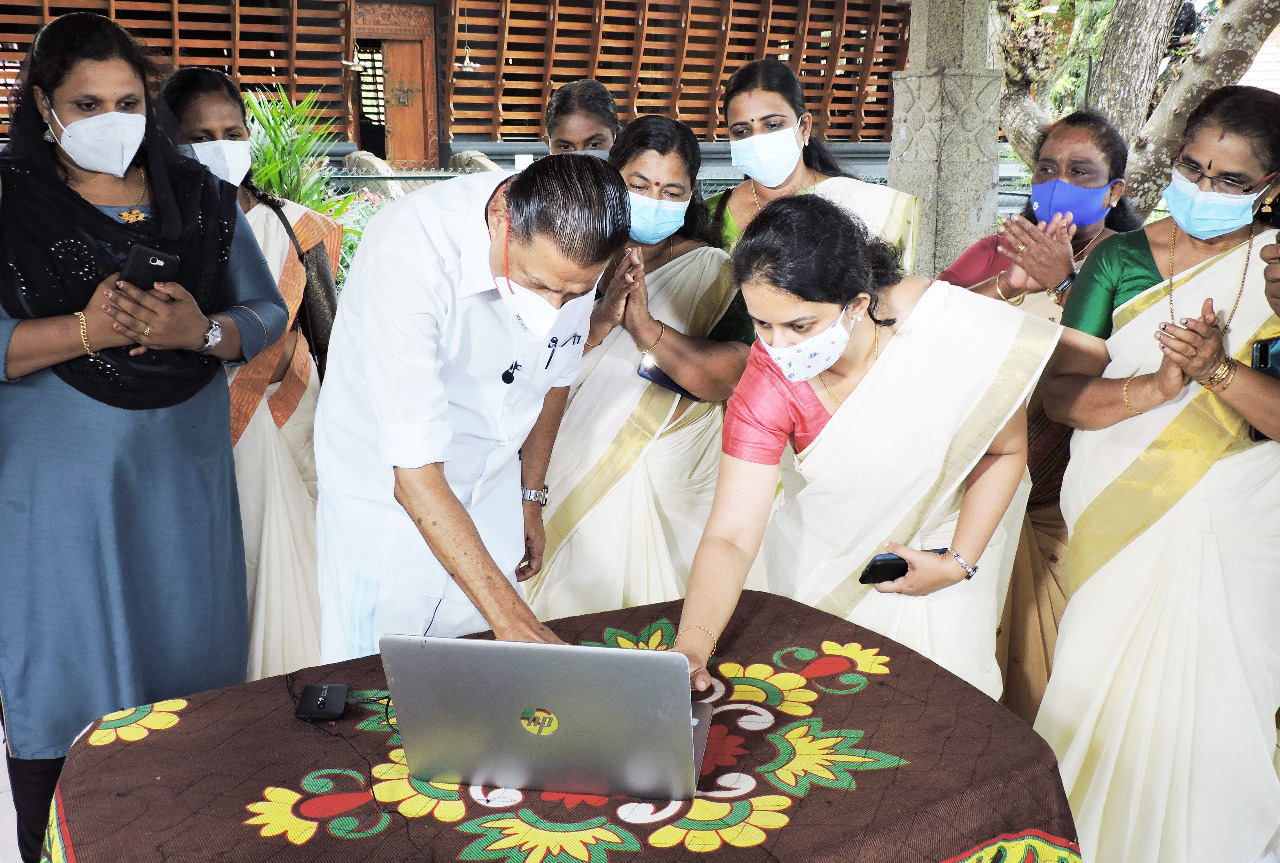 Various offers are introduced in the 'Onam Utsav' online trade fair. Discounts are given upto 40% as part of the 'Onam Utsav'. Those who purchase for more than Rs 1000 would get an additional discount of 10% as well. The products would be delivered free of cost all across the country, associating with the Postal Department. There are attractive combo offers as well. Food products, apparels, cosmetic products, masala powders, bags, umbrellas, spices, toiletries, honey, ragi, millet, cardamom, coffee etc from tribal sectors are also available.
The customers can buy around 1000 products from this online trade fair. The customers would get the opportunity to buy the organic, pure and ethnic products produced by Kudumbashree entrepreneurs, with greater discounts from anywhere across the country t
hrough this online trade fair. It is expected that the public would
 buy the products of our entrepreneurs through 'Onam Utsav' and make this online trade fair a great success. 
Content highlight
Kudumbashree launches 'Onam Utsav' Online Trade Fairen