Kudumbashree Auxiliary Group Formation has been officially started. 
Shri. M.V Govindan Master, Minister, Local Self Government Department, Rural Development, Excise, Government of Kerala officially inaugurated the Auxiliary Group formation activities during the function held at Samadarshini Library of Kalippankulam ward of Thiruvananthapuram Corporation on 2 October 2021, 
on the occasion of Gandhi Jayanthi. 
Three Auxiliary Groups viz., 'Navagadha' at Kalippankulan ward under CDS-3, Thiruvananthapuram Corporation, 'Manasa' at Kaladi ward, Thiruvananthapuram Corporation, 'Sangamam' at Puthuppally ward under CDS-4, Thiruvananthapuram Corporation were formed. 
Auxiliary Groups, the new gen system of Kudumbashree is being formed with the aim of creating a new space for the social, cultural, livelihood upliftment of young women. 
Kudumbashree, the Poverty Eradication Mission of Kerala which has more than 45 lakh members is also an important implementing agency that implements various projects and programmes of Central- State Governments. Auxiliary Groups are being formed aiming at including more young women to the Kudumbashree fraternity, bring them to the mainstream of the society and to give them awareness about social, financial, women empowerment topics. Kudumbashree also aims at introducing them to new job opportunities, help them find livelihood, arrange a space for them to discuss social issues along with increasing their efficiency and intervening skills, thereby strengthening social development.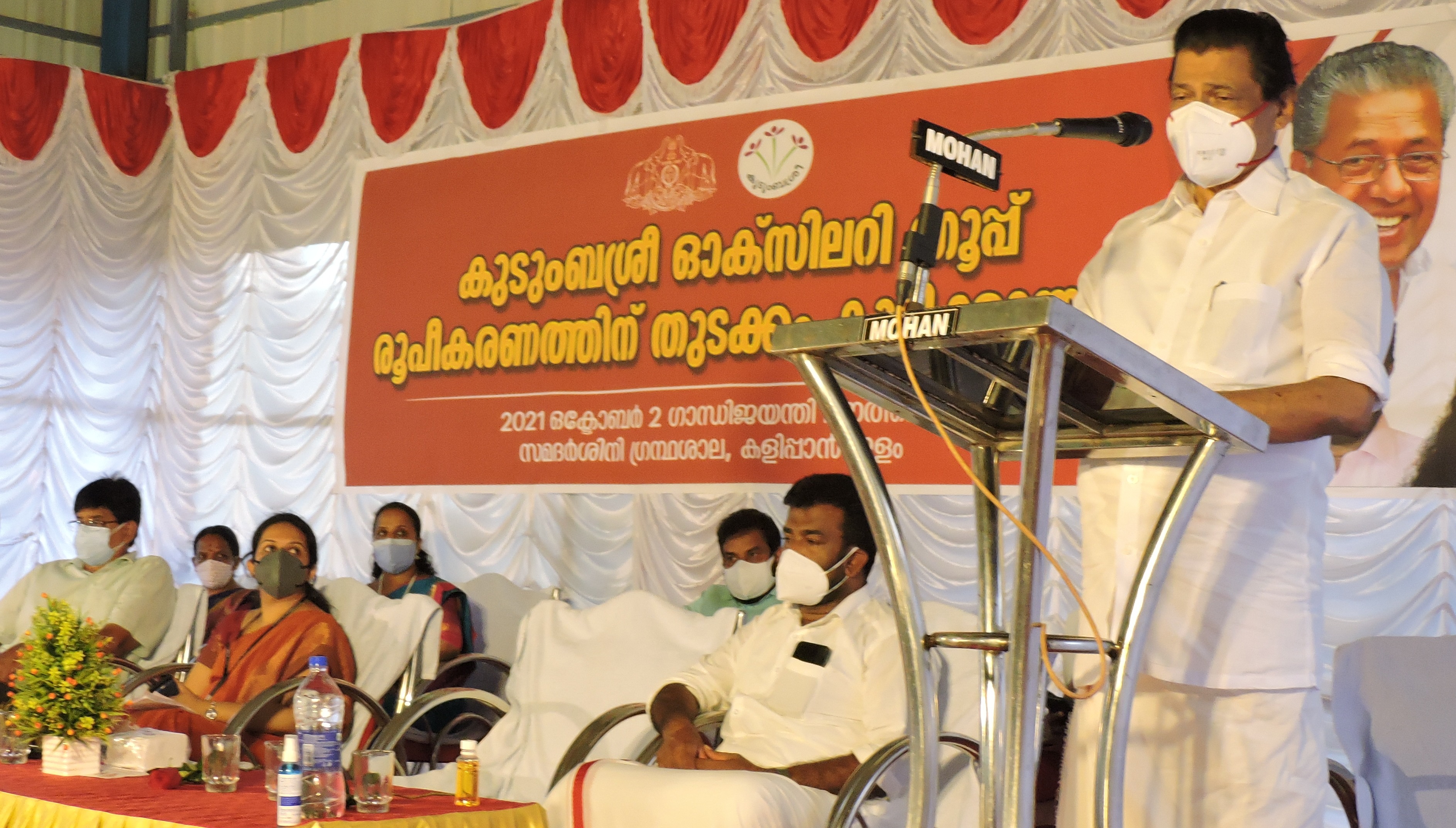 It is envisaged to create an avenue to introduce the activities of various agencies that function for the welfare and development of the youth such as Youth Commission, Youth Welfare Board etc and to achieve good results. It also aims at creating awareness about the various livelihood projects implemented by Central- State Governments, Cooperative Department etc and thereby create opportunities to make sustainable livelihood possible.

Every CDS would form Women Auxiliary Groups at all wards in their limits. Women between 18 and 40 years of age can take the membership in the groups.  More than one member from a family can take membership (between the age of 18 & 40). It is planned to form 20,000 groups. The maximum number of members that can be included in a single group is 50. If more than 50 women come forward in a ward, more groups could be formed. The groups could be registered at the District Missions with the recommendation of the respective CDSs.

Shri. S Salim, Chairman, Welfare Standing Committee, Thiruvananthapuram Corporation presided over the function. Shri. Sajulal D, Ward Councillor, Kalippankulam ward, Smt. Anu R.S Programme Officer, Kudumbashree, Smt. Shyna. A, CDS Chairperson was also present at the function. Dr. K.R Shaiju, District Mission Coordinator, Kudumbashree Thirvananthapuram District Mission extended vote of thanks.
Content highlight
Kudumbashree Auxiliary Group Formation officially started