Kudumbashree's 'Gothrashree' Tribal Cafeteria has become the focal point of 'Ente Ooru' Tribal Heritage Village, set up by the State Government at Pookode in Wayanad to give tourists a first-hand experience of tribal culture. The Heritage Village Project aims at introducing the unique heritage, way of life, rituals and arts of the tribal people of the district to the outside world and thereby provide them with a better livelihood. The Heritage Village is set on 25 acres of land in Kunnathidavaka village of Vythiri taluk.
Kudumbashree 'Gothrashree Cafeteria' is run by a group of specially trained tribal youth. There are 12 people in the group, including a young woman. Along with the unique dishes of Wayanad, meals, Vanasundari Special Chicken, various leafy vegetable curries, Puzhukku (dish made of boiled / steamed root vegetables flavored with seasoned coconut paste), Kumbalappam (steamed cone cake) etc are available at the Gothrashree Cafeteria. And in ten days, the Gothrashree entrepreneurs have earned an income of Rs 2.5 lakhs.
In addition to the 'Gothrashree' Cafeteria, there are three other Kudumbashree enterprises in the Heritage Village viz., Gothrashree Agricultural Nursery, Gothrashree Medicinal Nursery, and Gothrashree Food Processing Unit, which manufactures and markets various products such as spices, pickles and coffee powder.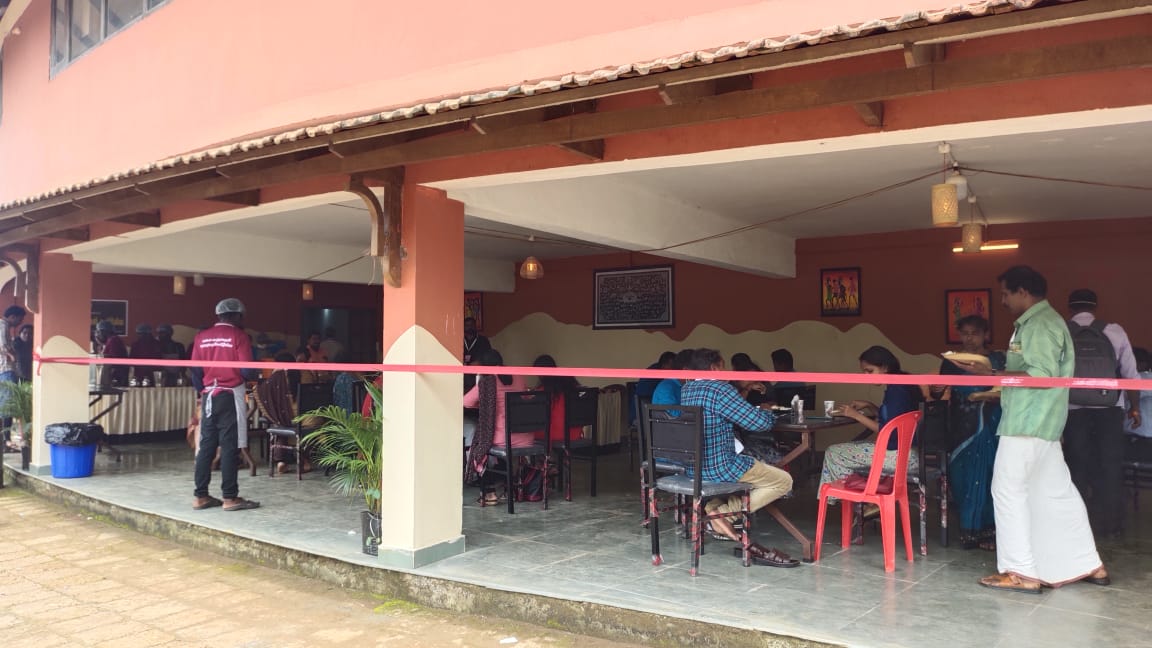 Content highlight
Kudumbashree's 'Gothrashree' Tribal Cafeteria becomes the focal point of 'Ente Ooru' Tribal Heritage Villageen