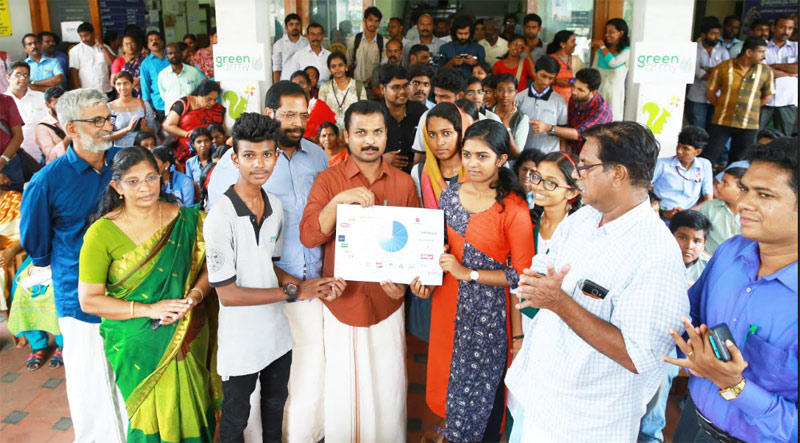 Brand Audit was conducted by Green Army with the technical guidance from Thanal. It was conducted as a part of Global Brand Audit by GAIA (Global Alliance for Incinerator Alternatives) and #breakfreefromplastic. Brand Audit was organised on 25th May 2018 with the help of 80 Green Army volunteers at Sree Saradadevi Sisuvihar UP School in Vazhuthacaud, Trivandrum. Dry clean waste was collected from 135 households and it was audited.
The audited results were analysed on the basis of their weight and number of pieces of each brand in their respective categories. It was found that 1.4kg of plastic waste is being generated by each household in the city. On complying the data, the below list of top 10 brands were identified: 
It is the first time in India that a Local Self Governing Body has started to implement Extended Producer Responsibility (EPR). This baseline date is prepared to assess the role of each brand present while implementing EPR. This data shall be used as a tool for negotiation purposes with the Big Cooperation.
The Position Paper on EPR with recommendation and analysis was prepared by Thanal and handed over to the Honourable Mayor - Adv V K Prasanth.
The key findings of the Position Paper are that there is a domination of Local products in the category of Food and Snacks, and as expected there is also a domination of Global giants in the FMCG product categories such as Health and Sanitation, and Beverages.