Kudumbashree Kannur District Mission has devised an innovative plan for delivering the products of the Kudumbashree micro entrepreneurs in Kannur district. Kudumbashree Kannur District Mission has set up a 'Kudumbashree Delivery Van' as the first of its kind initiative in the district. Shri. V. Sivadasan, MP flagged off the Kudumbashree Delivery Van at Kannur District Panchayath premises on 20 November 2021.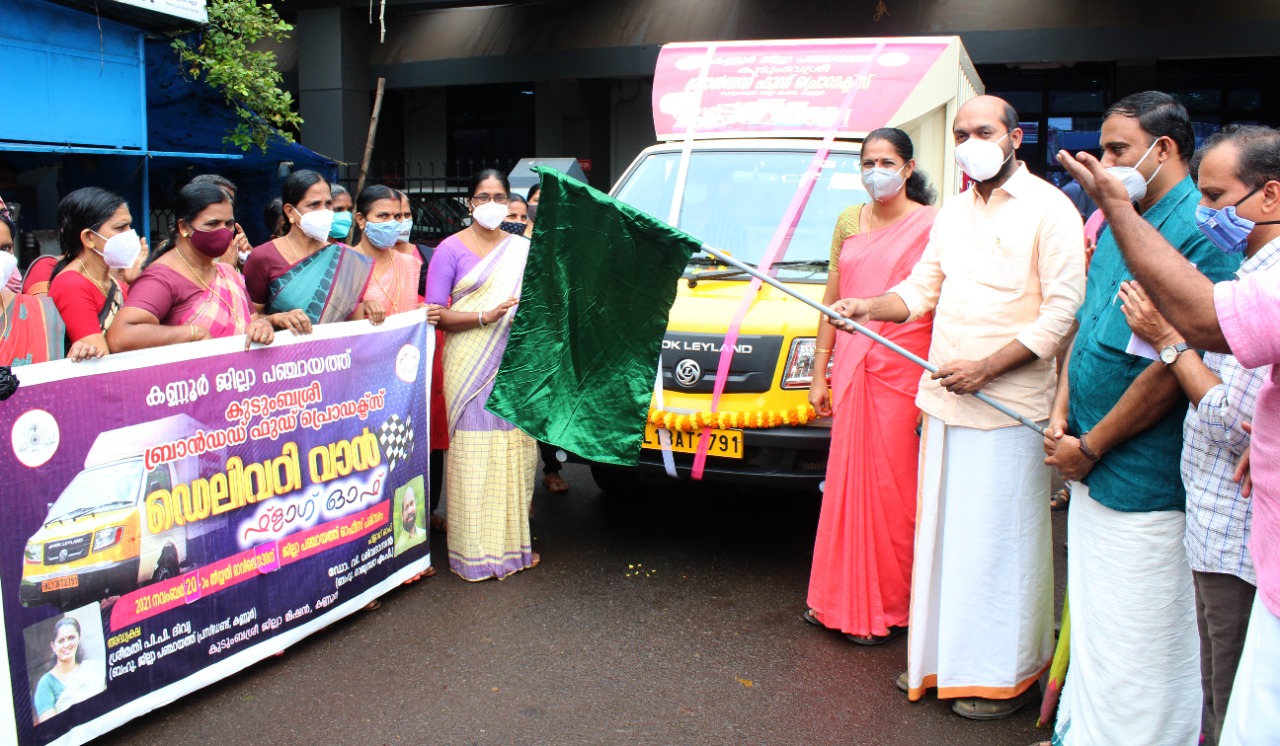 It was a long cherished dream to bring the products of 
Kudumbashree micro entrepreneurs 
to the market in their own van. The challenges caused by the covid-19 pandemic had turned it into an inevitable need. Rs 9 lakhs was needed to fulfill the need. Kannur District Panchayath had extended all the support for launching Kudumbashree Delivery Van. Rs 6 lakhs was approved in the Annual Plan. Rs 3 lakhs was arranged from Kudumbashree. This Delivery Van would help in expanding the marketing network for the products of more than 4000 Kudumbashree enterprise units in the district.
Content highlight
Kudumbashree Delivery Van for delivering the Kudumbashree products across Kannuren