Shri. M. V Govindan Master, Minister, Local Self Government Department, Rural Development & Excise, Government of Kerala made online interactions with the elected representatives, mission officials, office bearers of Kudumbashree three tier community system and Kudumbashree Resource Persons regarding the formation of the Auxiliary Groups on 30 September 2021. The Auxiliary Groups would turn out to be a greater social movement in the state, the minister said. The Auxiliary Groups would be formed at all wards across the state from 2 October 2021.

Unemployment is high in Kerala compared to other states. The unemployed women also include those who are highly educated. Auxiliary Groups aim at helping young women enter into the appropriate job sectors after understanding the resource opportunities of the agricultural, industrial, service sectors at the local level. In addition, skill development training and entrepreneurship development training would be extended aiming at the local economic development and thereby the system that includes the younger generation would be strengthened. This would be in convergence with the various departments and skill training centres, the minister said. He also added that the Auxiliary Groups would be turned into a strong local system that would prevent domestic violence, dowry, alcoholism and drug addiction associating with the Jagrutha Samithi that functions at the Panchayath level, under the leadership of Kerala Women's Commission. On attaining association, the concept of Auxiliary Group would turn out to be strong and move forward solving the issues of the patriarchal society. He added.

 The project envisages to ensure the representation of young women in Kudumbashree system & their social, cultural & livelihood upliftment.The formation of Auxiliary Neighbourhood Groups aims at overcoming such limitations and make the youth a part of Kudumbashree fraternity and thereby bring them to the mainstream of the society and give awareness about social economic and women empowerment topics. Auxiliary Groups would arrange an avenue for working, finding livelihood and discussing social issues. This would help in increasing the efficiency and intervening skills of women and thereby strengthen social growth.

Smt. P. I Sreevidya IAS, Executive Director, Kudumbashree welcomed the gathering. Shri. Salim, Chairman, Welfare Standing Committee, Thiruvananthapuram Corporation, Smt. K.M Usha, President, Grama Panchayath President Association and Dr Joy Elamon, Director, KILA gave away their felicitations. Smt. Anu R S, Programme Manager, Kudumbashree delivered the vote of thanks.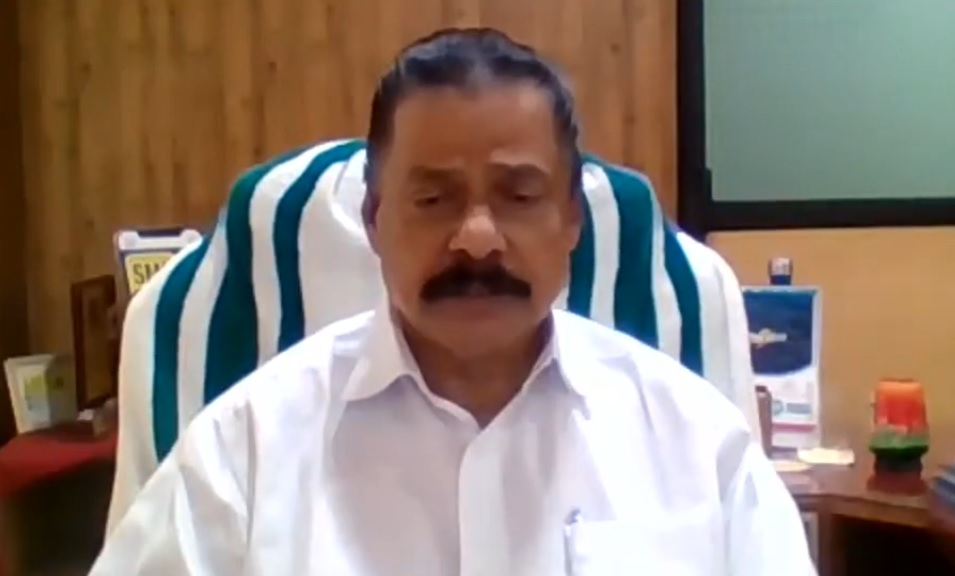 Content highlight
Auxiliary Groups Formation: LSGD Minister makes online interaction with the concerned